Your First Appointment
Referrals
In order to obtain the full Medicare rebate for your consultation you will need an up to date referral for Tim.  It you are referred from a specialist your referral lasts 3 months from the date of your initial appointment.  After that you will require a longer referral from your GP – either for 12 months or an "indefinite referral".
What to Bring
Up-to-date referral from your doctor
List of your medications and allergies
Medicare Card & Health Fund details
People to support you if you wish (family or friends)
Our Service
fees
For consultations at St John of God Subiaco accounts need to be settled on the day.  If you are seeing Tim at his Joondalup or Midland clinics an account will be posted to your nominated address.  Out of pocket fees apply for new consultations, reviews for management of oral cancer therapies, and follow up appointments.
For patients being admitted to a day unit for infusional therapies Tim bills your private health fund directly, and no gap fees apply.  You may need to check your level of cover with your health fund.  Similarly, no gap fees apply for patients seen in hospital.  Patients should be aware that separate fees may by charged by other service providers.
The practice accepts cash, cheque or EFTPOS (including credit cards).
#
Cancellations
If you are unable to attend your appointment please contact the Subiaco Rooms (6465 9200 or 6465 9921) as soon as possible to allow your appointment to be reallocated to another patient.
Treatment Locations (link to locations tab)
Consultations and Infusional Therapies

St John of God Subiaco Hospital
Genesis Cancer Care Joondalup
Icon Cancer Care Midland

Inpatient admissions – St John of God Subiaco Hospital
Other Services
Afterhours Care
People undergoing treatment for cancer may become unwell from time to time. Outside of normal business hours, patients can contact St John of God Subiaco Hospital through the switchboard (9382 6111). Your call will either be directed to a nurse from the oncology service, or to Dr Clay directly if need be. Advice on further management, and urgent admissions can be organised in this manner. Tim shares a weekend on call roster with fellow medical oncologists at St John of God Subiaco so that each can have some down time.
On occasion Tim may be away for personal leave or professional development activities. During these times a colleague will be providing cover and care for his patients. Contact points (St John of God Switchboard, oncology and medical wards, Genesis Cancer Care Joondalup and Icon Cancer Care Midland) will be aware of the oncologist covering Tim's leave during these times, and can direct urgent queries as required. Tim will answer non-urgent queries on his return.
Other Services
Prescriptions, Certificates and Reports
We endeavour to assist with your oncology treatment related prescriptions in between visits, however, organisation of prescriptions at your appointment time is far preferable. If we cannot immediately attend to your prescription, you may be asked to attend your GP.
If a medical certificate is required this can be requested at your appointment, or with reception staff.  Other forms or certificates (such as Patient Assisted Transport Scheme [PATS], ACROD applications or the like) can be completed as required.
Many people going through cancer treatment require reports for access to funds, either through their income protection, sick leave or superannuation.  Tim is happy to complete these forms to allow you to access your funds.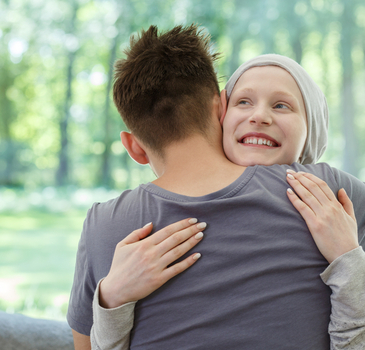 Other Services
Teaching and Research
Health professionals learn best with exposure to patients and their individual clinical situations – only so much can be learnt from a text book.  Tim's care for you is supported by junior medical staff at St John of God Subiaco Hospital and allied health staff across all facilities.  From time to time junior staff or health care students may be with Tim as part of their work or education.  Junior staff and students are professionally bound by rules of respect and confidentially.  If you do not wish to participate please let Tim know.  Tim understands that from time to time you may want to discuss your care only with him, and declining to participate in teaching activities will not prejudice your care in any way.
Similarly Tim is an advocate for research in health care to improve patient outcomes.  You may be approached to participate in research projects or clinical trials.  Such participation is voluntary, and you have the right to decline or withdraw from participation at any time without it affecting your care.  Any participation is greatly appreciated by Tim and the researchers he works with.